WOOD ART
Custom designs, hand crafted
I began playing with wood in my father's small shop. He never made furniture or other items in wood, but he had acquired a variety of tools for the seemingly endless additions to our Carmel Valley, adobe ranch house. In later years, I borrowed his old table saw and began crafting things I needed: a mahogany navigation table for my wooded (of course) motorsailer, a couch for a pregnant wife, side tables, a captain's bed for my young son, and even a wooden briefcase for my then new career as a technology writer/editor. Over time, I built my own extensive collection of woodworking tools and set up small shops in garages and sheds, as I moved from place to place.
---
In 2005, my father passed away. My distraught mother asked that I pick out an urn from those offered at the mortuary. I did so, but the choices all seemed outrageously expensive and dull for a man who was a highly regarded photographer and gardener.

Retiring to my small garage-turned-woodshop, I used thin oak panels for the box and shaped a chunk of surplus plum wood for the top. It has now become the official family urn. (My father's ashes were eventually scattered off the Monterey coast.)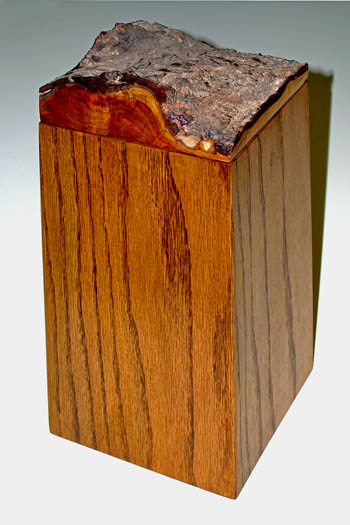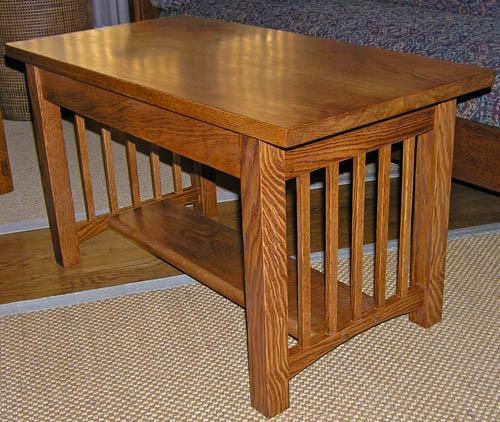 I'm a huge fan of Mission-style furniture for its beauty, simplicity, and durability. But it's also expensive. Needing a coffee table to go with a purchased Mission-style couch, I worked this piece up in quarter-sawn oak. The finish is Watco oil, layers of shellac, and lots of wax.
In our old craftsman house, an ugly, free-standing firebox squatted in the corner of the family room. I replaced it with a functional storage cabinet/desk/bookshelf. The piece was built with almost no screws or nails; wooden biscuits and glue joined most of the parts.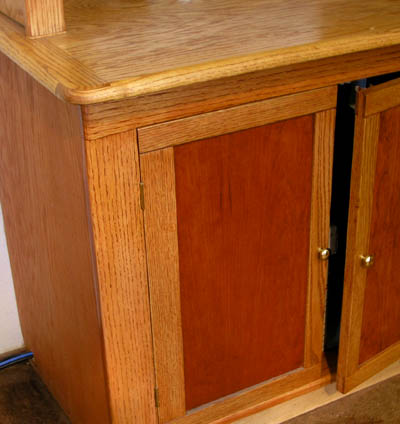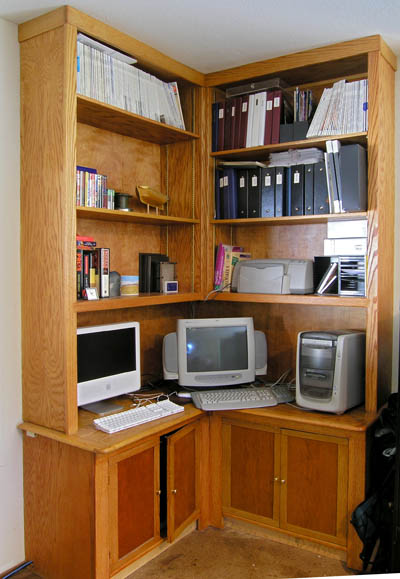 A dresser made of a variety of woods. Originally, the drawers were installed in a tall captain's bed I made for my son. But as he got older, he wanted a standard bed.