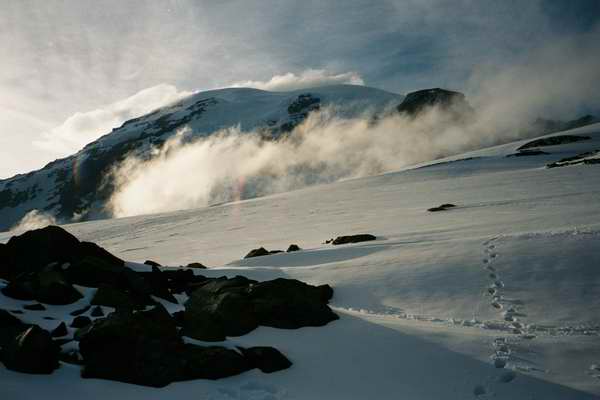 01) Morning on the Muir Snowfield - 8,000 feet.
Five-day training course; first summit attempt.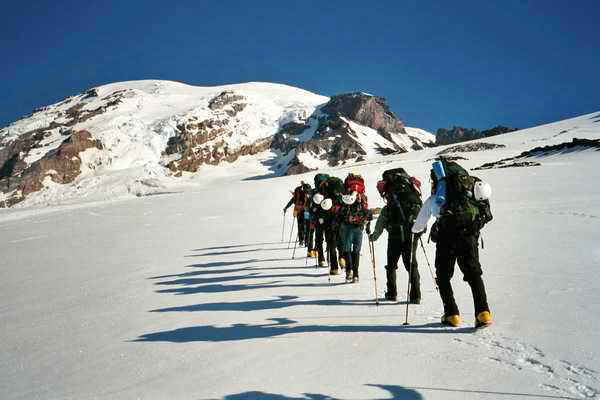 02) The final push to Camp Muir - 10,000 feet.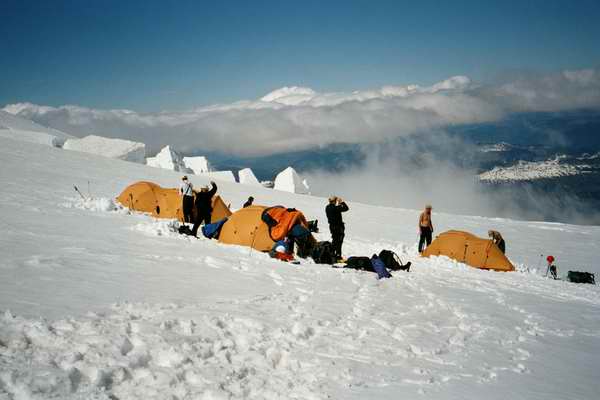 03) Camp on the Ingraham Flats - 11,000 feet.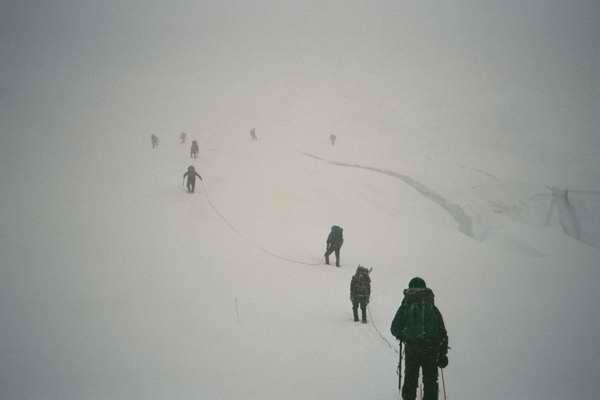 04) An attempt on the Disappointment Cleaver, after two days
of snow, hail, and lightning.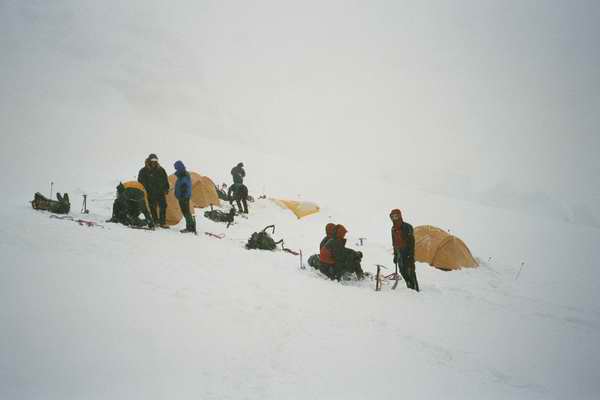 05) Dropping gear after turning around at the top of the Flats.
Snow on the Cleaver deemed too unstable.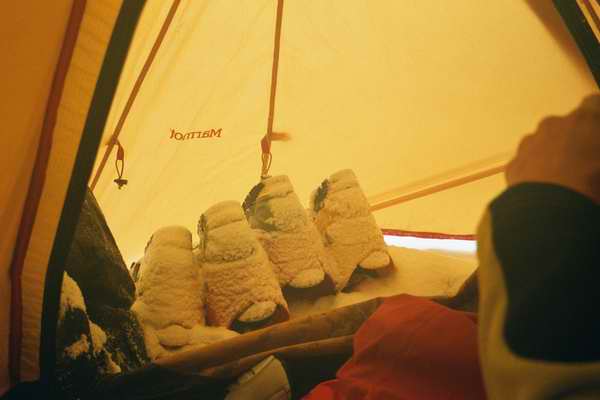 06) Morning site after a night of snow and howling winds.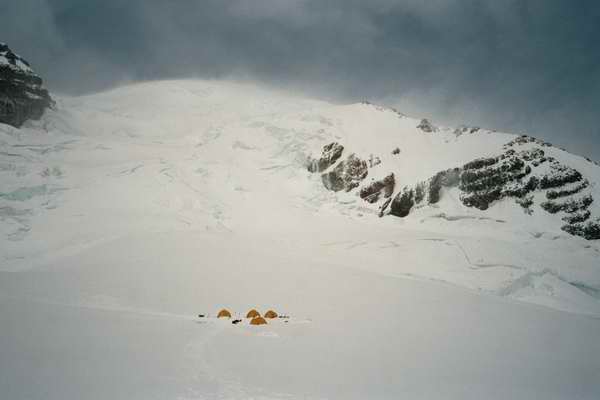 07) Storm's over; the Cleaver blanketed in fresh snow.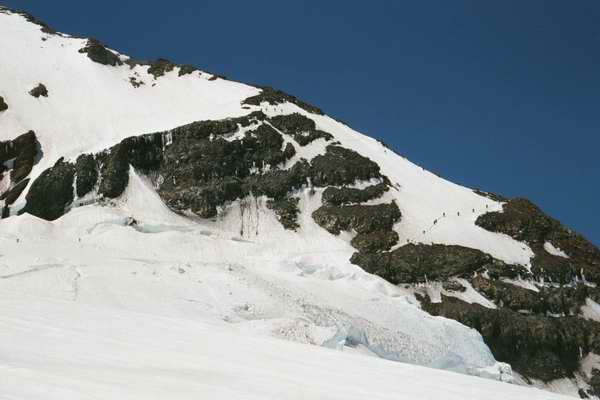 08) Disappointment Cleaver before the storm, with
summiters decending.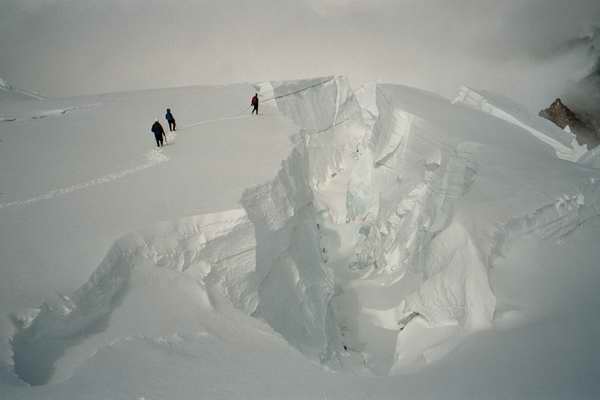 09) Cravasse world on the Ingraham Flats, below
Disappointment Cleaver

10) Camp on the edge of the End of the World, Ingraham Flats.
Cone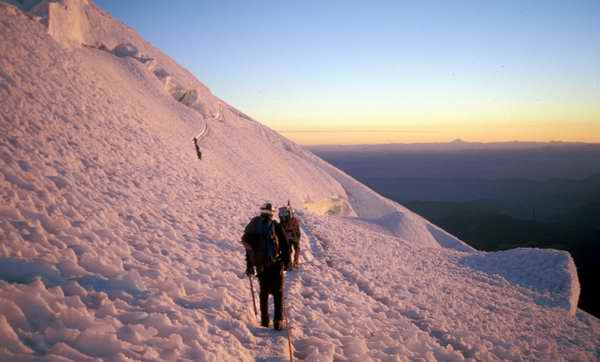 11) The final push for the summit cone - 12,500 feet -
third try is the charm.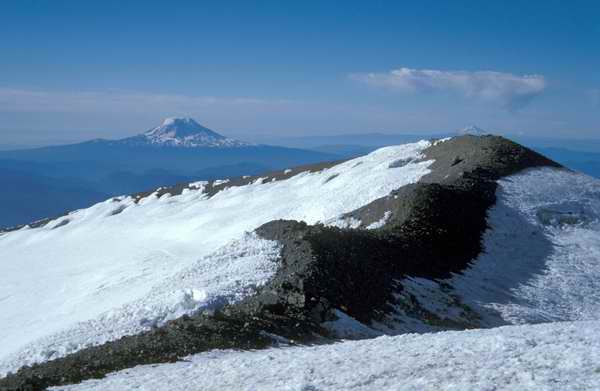 12) On Columbia Crest - 14,410 feet.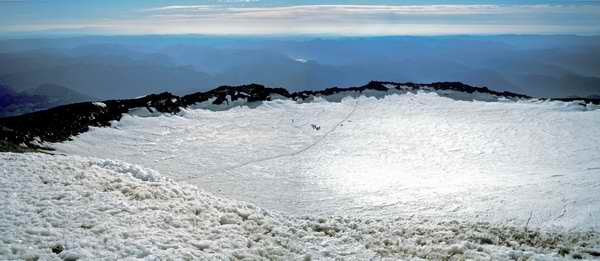 13) Looking down on the Rainier Crater.