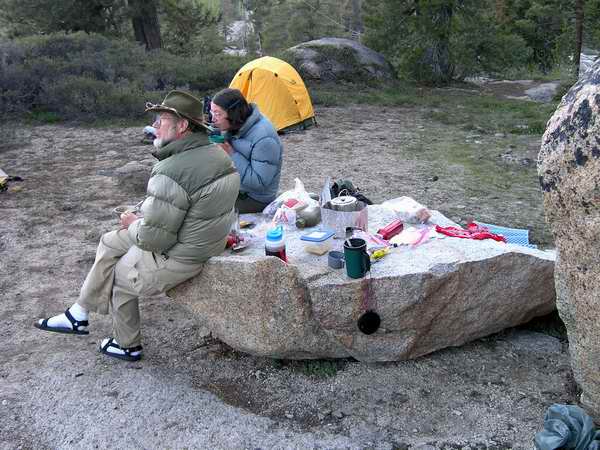 02) Carl and Susan at the dining table.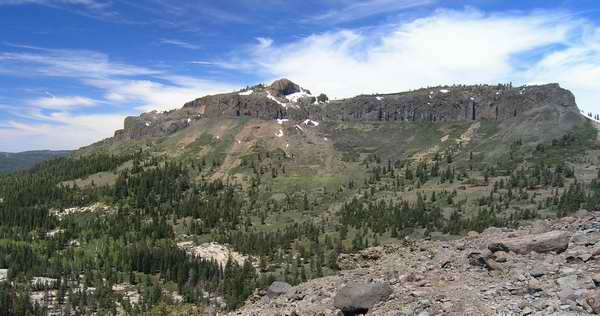 03) Long view of the Western Dardanelles Peaks.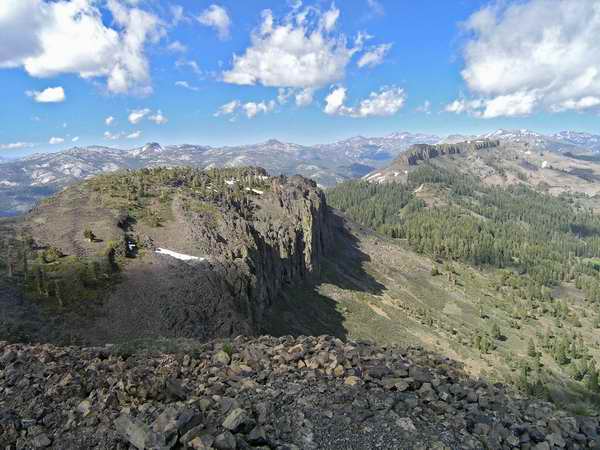 04) Looking north along the Western peaks.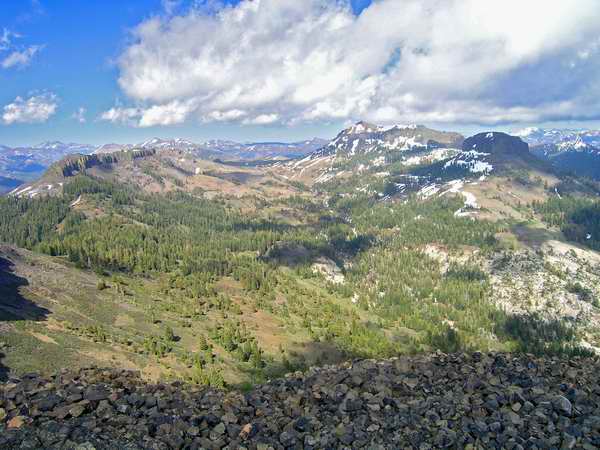 05) McCormick Creek canyon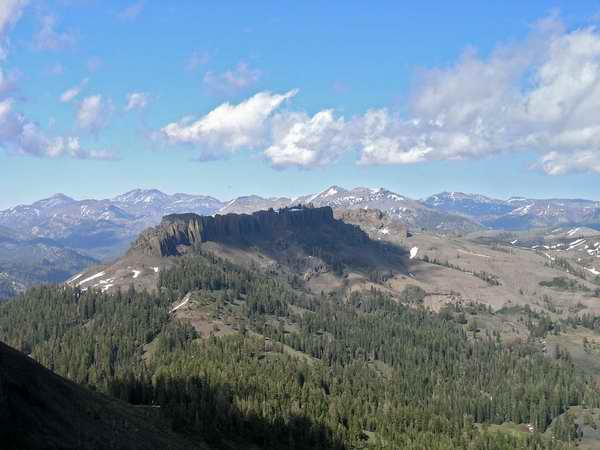 06) Northern panorama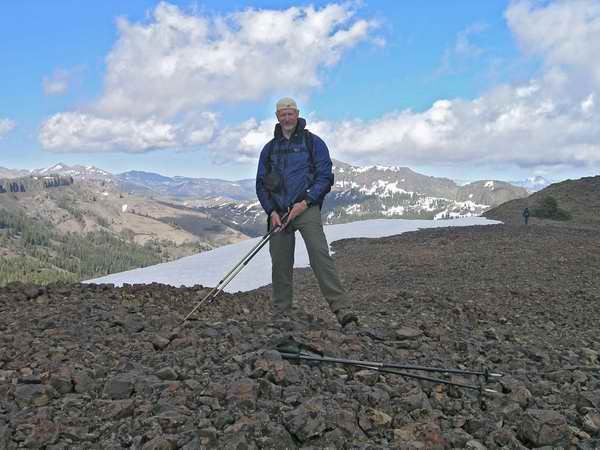 07) Topped out at 8,800 feet after a 1360-foot
climb from camp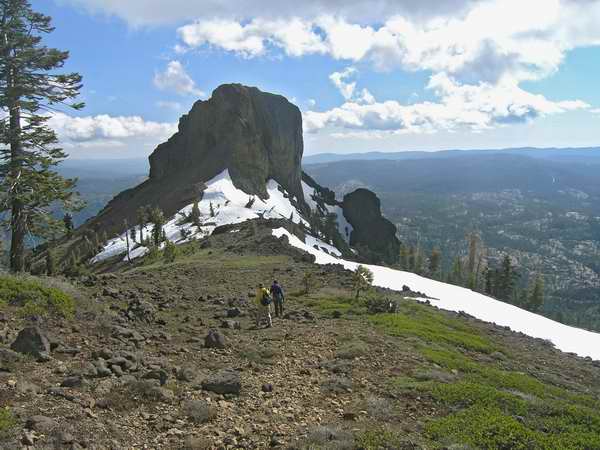 08) Working down the spine of the Western Cones.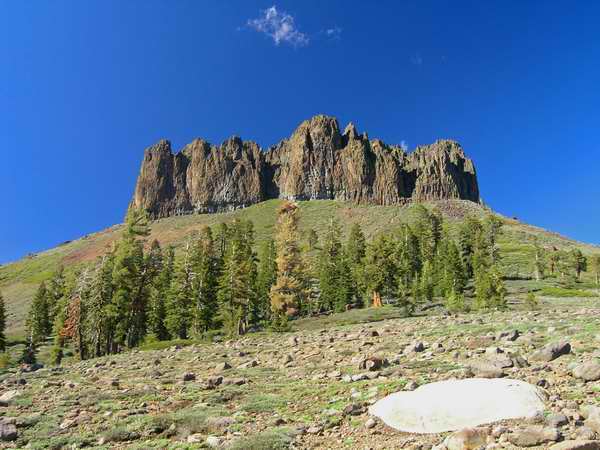 09) Morning of day two; view of the Middle
Cone from the south-east-the path to the top.
An easy walk up through forest and rocky ground.
Patches of snow here and there, but few wildflowers.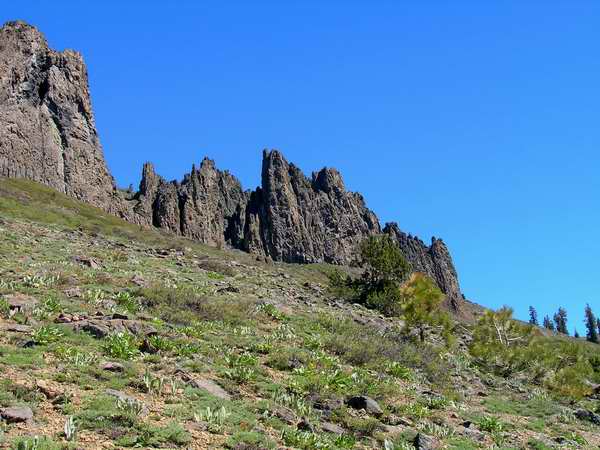 10) Heading for the Northern Dardanelles Cone;
pass over the Eastern flank of the Middle Cone,
then down and across Drew Creek and a climb north
up a ridgeline leading to the Northern Cone.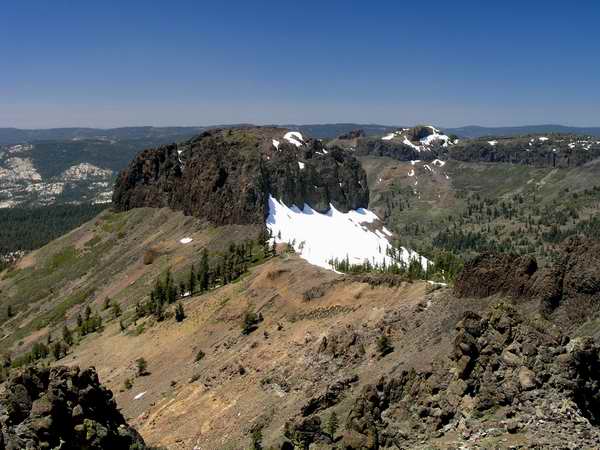 11) Fine view of the Middle Cone's north side.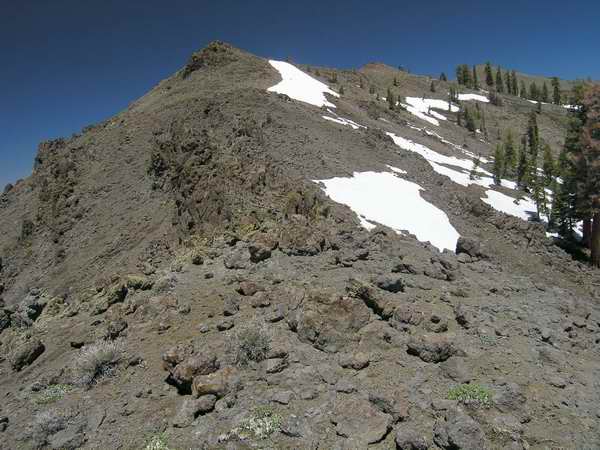 12) Working up the rocky ridgeline to the Northern
Cone. Loose scee calls for careful footing.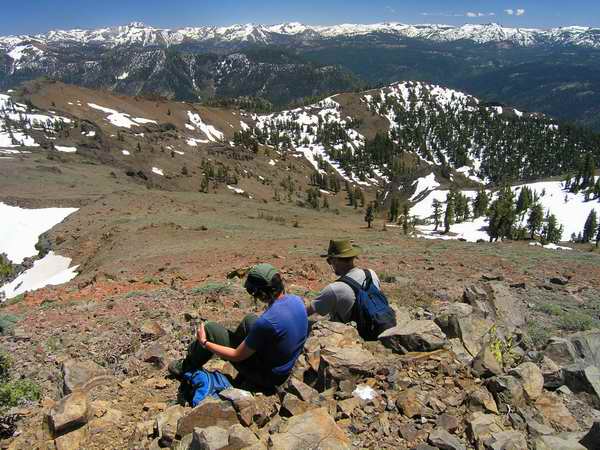 13) Taking a short break and enjoying a fine
view of the Sierras.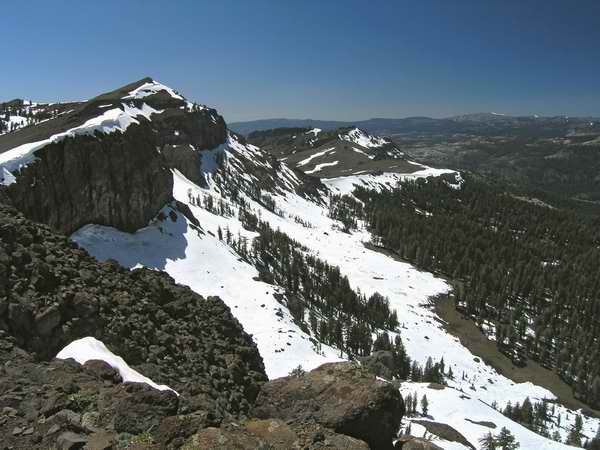 14) North side of the Dardanelles Cone drops
down into the Jenkins Creek canyon.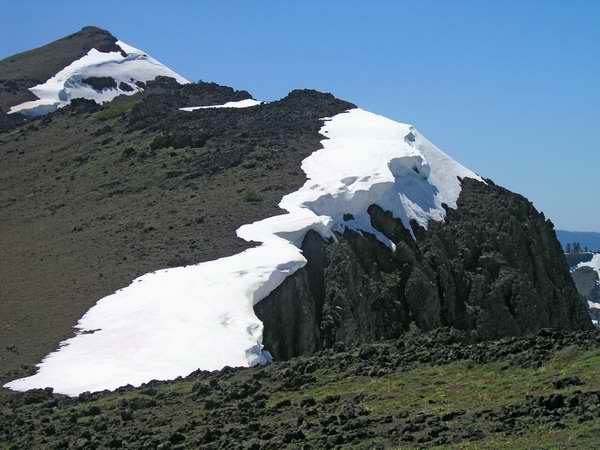 15) Last snows rim the northern edges.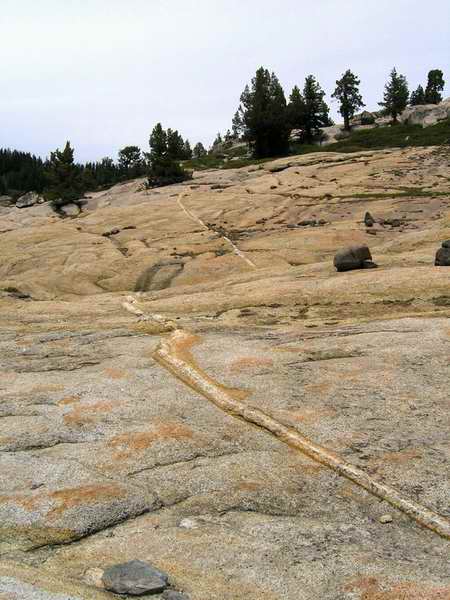 16) Late in the day, approaching camp. Long veins of
quartz passing though the granite fields above camp.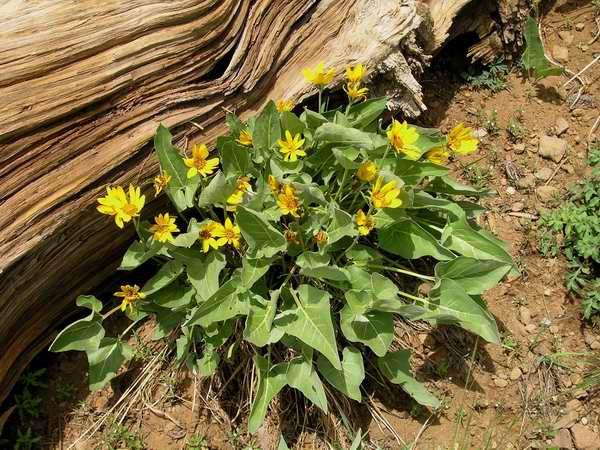 17) Stairway to the top.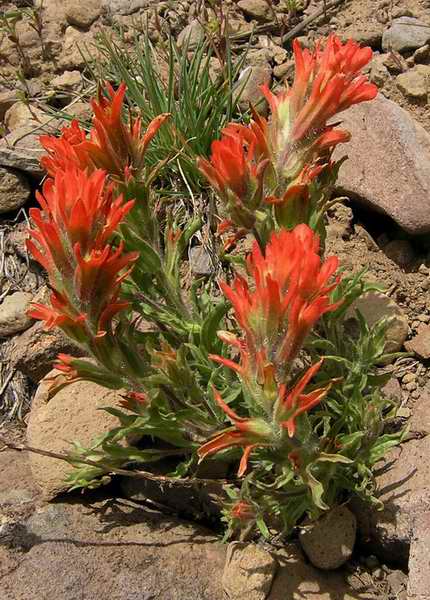 18) Northern side of the Middle Cone.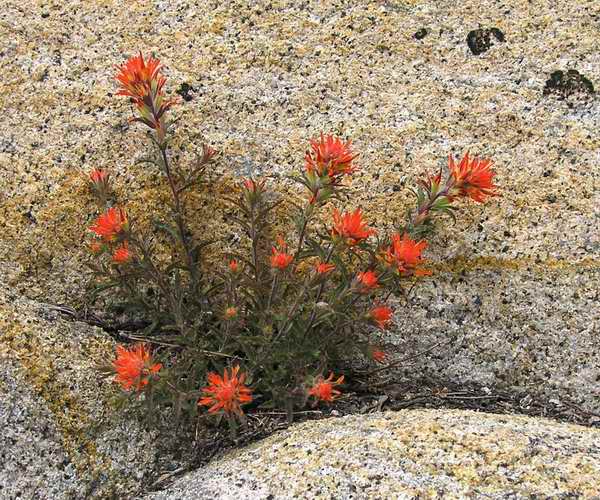 19) Up the scree-filled ridgeline to the Dardanelle Cone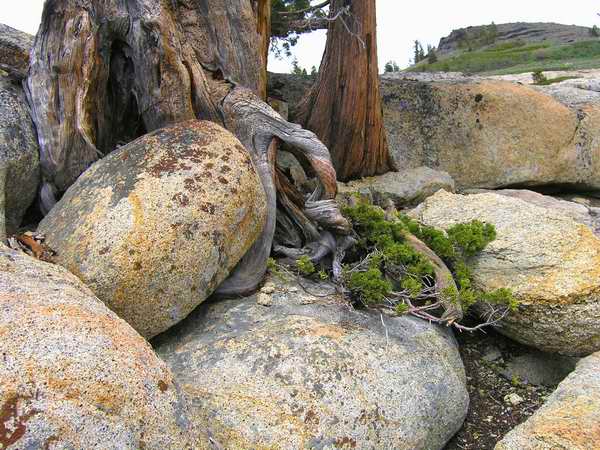 20) Long view of the Middle and Western cones.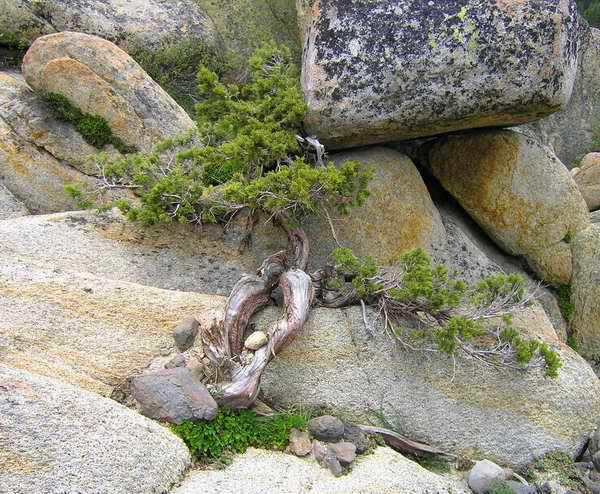 21) Southern panorama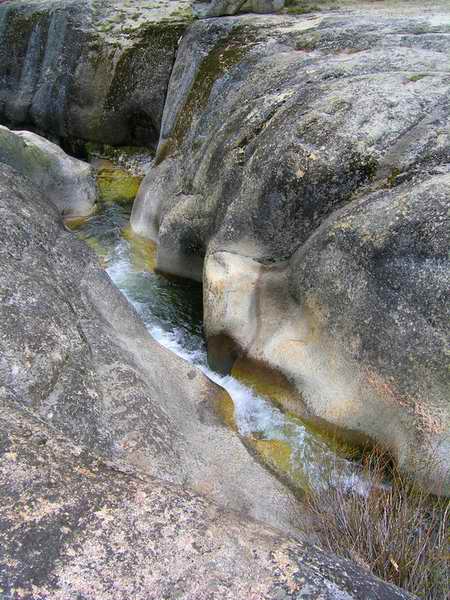 22) View north from the top of Dardanelle Cone.
Topped out at around 9,400 feet at 1:45 p.m.,
after climbing 2,300 feet in 4.5 hours.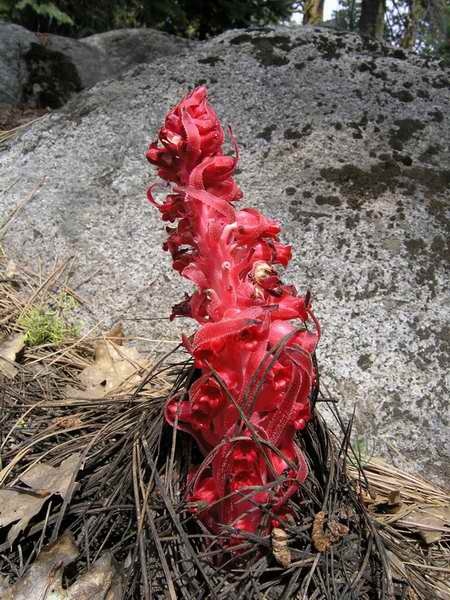 23) Eastern panorama.